How can I submit my idea to Quirk?
We love smart, original, cool, and fun books! If you are an agent, please refer to each editor's blurbs below.
Authors, if you have representation, we encourage you to have your agent reach out directly to our editors. Unagented submissions should go through the unsolicited submissions inbox, not to editors directly. Please note that our unsolicited submissions inbox is currently closed. We will update this page when it is open. Thank you so much for your patience and understanding!
Please note: we only review digital queries and sample material. No physical submissions, please.
Thank you for thinking of us!
Jhanteigh Kupihea (SVP, Publisher) acquires 2-3 titles a year. She's looking for exceptionally written, high-concept adult fiction. She loves horror and speculative fiction that asks a big "what if?" question with high emotional stakes and social themes. She also loves fun, voice-y novels for women, especially ones that focus on female friendships or subvert romantic comedy tropes. Regardless of the genre, she gravitates toward distinctive voices and anything that plays with unusual structures, so think of her for your modern update on the epistolary novel or your interactive novel.
In gifty non-fiction, she's looking for books about the highly visible aspects of popular culture, including TV, movies, celebrities, and self-care trends.
Alex Arnold (Senior Editor) is looking for inventive, high-concept storytelling with heart in YA/New Adult, middle grade, and picture books. In YA/NA, she's especially interested in psychological thrillers and mysteries that play with dark humor; horror that grapples with social issues in fresh ways; queer rom-coms; and Gothic-inspired settings. In middle grade, she's drawn to magical realism; contemporary fiction with absurd twists; and voicey, fun nonfiction that celebrates kids' obsessions (weird history, animals, zany science, etc.) and meets kids where they are today on weightier subjects (like media literacy, climate change, puberty, and gender). In picture books and board books, she's looking for talented new author-illustrators and concept-driven, funny, and joyful read-alouds–especially those that tie into a holiday or milestone, like welcoming a new baby.
In all categories, she is particularly on the lookout for diverse, underrepresented voices, narratives that play with structure and format, stories that center friendship and nontraditional family dynamics, and singular, atmospheric settings.
Jess Zimmerman (Editor) is looking for adult nonfiction, including lifestyle, humor, and gift books, particularly from underrepresented authors. She's especially interested in online and offline subcultures, pop science and history, fresh or funny takes on the literary canon, the occult, myths and legends, lifestyle books that acknowledge the challenges of surviving under late capitalism, and anything offbeat, dark, mysterious, or weird. Her ideal book has an oddball candy coating and a chewy social justice center. (Even gift books need a raison d'etre besides giving you something to read on the toilet, you know?) A strong voice is a huge plus, but no straight-up memoir, sorry!
Jess is selectively acquiring adult fiction, and is interested in genre-defying speculative novels, innovative structures, and anything that breaks with convention. Especially if it's funny.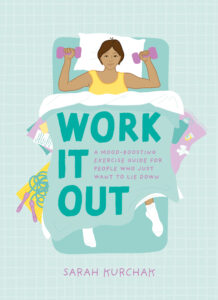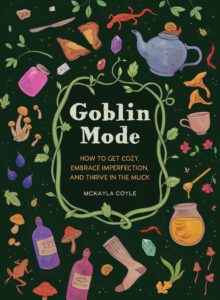 Rebecca Gyllenhaal (Associate Editor) is on the lookout for high-concept commercial fiction and nonfiction for adults and encourages diverse authors and pitches.
In adult fiction, she is primarily (but not exclusively) acquiring mystery, psychological or domestic thriller, and horror. She loves modern Gothic fiction, especially when it deliberately subverts the tropes. Loose retellings interest her: if you have a haunted house story with a twist or a modern update on Northanger Abbey or The Picture of Dorian Gray, send it! She is also seeking genre novels that meditate on identity, class, late-stage capitalism, the rise of fascism, climate change, and other contemporary concerns. All fiction must have a beating heart, a strong voice, a tight plot, and a fresh, grabby hook. (Bonus points if your novel features an unusual setting or interesting subculture.)
In adult nonfiction, her bread and butter is pop history and nonfiction horror, but she is also interested in humor (largely millenial or Gen Z online-inspired humor), gift books with a twist, and guided journals. Some of her personal obsessions include cults, unsolved mysteries, weird history, folklore, hauntings, and all things strange, macabre, and obscure. She prefers nonfiction projects that are genuinely informative and useful in addition to being fun.
Jessica Yang (Assistant Editor) supports Alex Arnold and develops select projects for the YA and kid's list at Quirk. She's drawn to middle grade with a pinch of magic and plenty of heart, YA romance that plays with beloved tropes, and fresh, high-concept New Adult books. She has a soft spot for lighthearted queer romance. Her favorite reads include Heartstopper by Alice Oseman, In Other Lands by Sarah Rees Brennan, Too Bright to See by Kyle Lukoff, Lucy and Linh by Alice Pung, Black Water Sister by Zen Cho, and of course, Howl's Moving Castle by Diana Wynne Jones.
She is open to any kidlit project with a strong narrative voice and compelling writing that touches on meaningful themes, but is a firm no on anything particularly bleak or traumatic. Across categories, she is primarily interested in stories that feature diverse, underrepresented voices.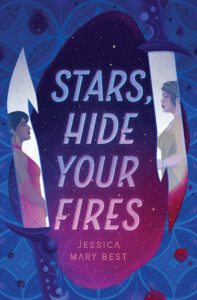 Are you an illustrator or represent illustrators? Please send all illustration samples to [email protected]. This account is monitored directly by our design team. Thanks!