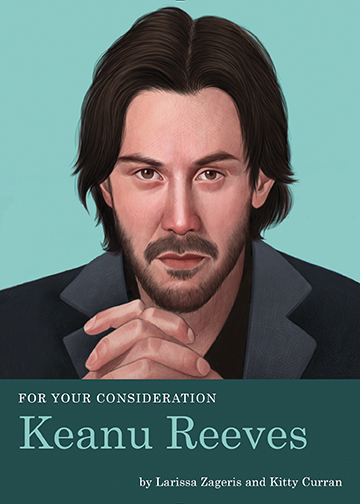 This illustrated collection of humorous essays and fun extras makes the case for one of our most iconic celebrities, from Bill and Ted to John Wick.
For an actor who's been in so many mega-hits and equally mega misses, it can be tough to track Keanu Reeves's accomplishments. But true fans know that Keanu is so much more than his Bill and Ted persona, both onscreen and off. During his long career—over 30 years, though you wouldn't know it from his immortal looks—he has constantly subverted Hollywood stereotypes and expectations. He's the type to start his own publishing company, reread Hamlet, write a grown-up children's book, photobomb people's weddings, eat lunch alone in the park while looking very sad, and give away his salary to the film crew.
For Your Consideration: Keanu Reeves examines the ways in which Keanu strives to be kind and excellent in work and in life. The authors also explore various Internet conspiracies about his age, help you identify which Sad Keanu meme you are, give you the Keanu and Winona Ryder fanfic your heart desires, and much, much more.
Posted by Christina Schillaci