With Stuff Every Sushi Lover Should Know hitting shelves this month, we have tuna and seaweed on the brain. We thought it might be fun to rename some of our very favorite sushi rolls after our favorite literary delights, pairing one of our favorite foods of all time with some of our favorite books.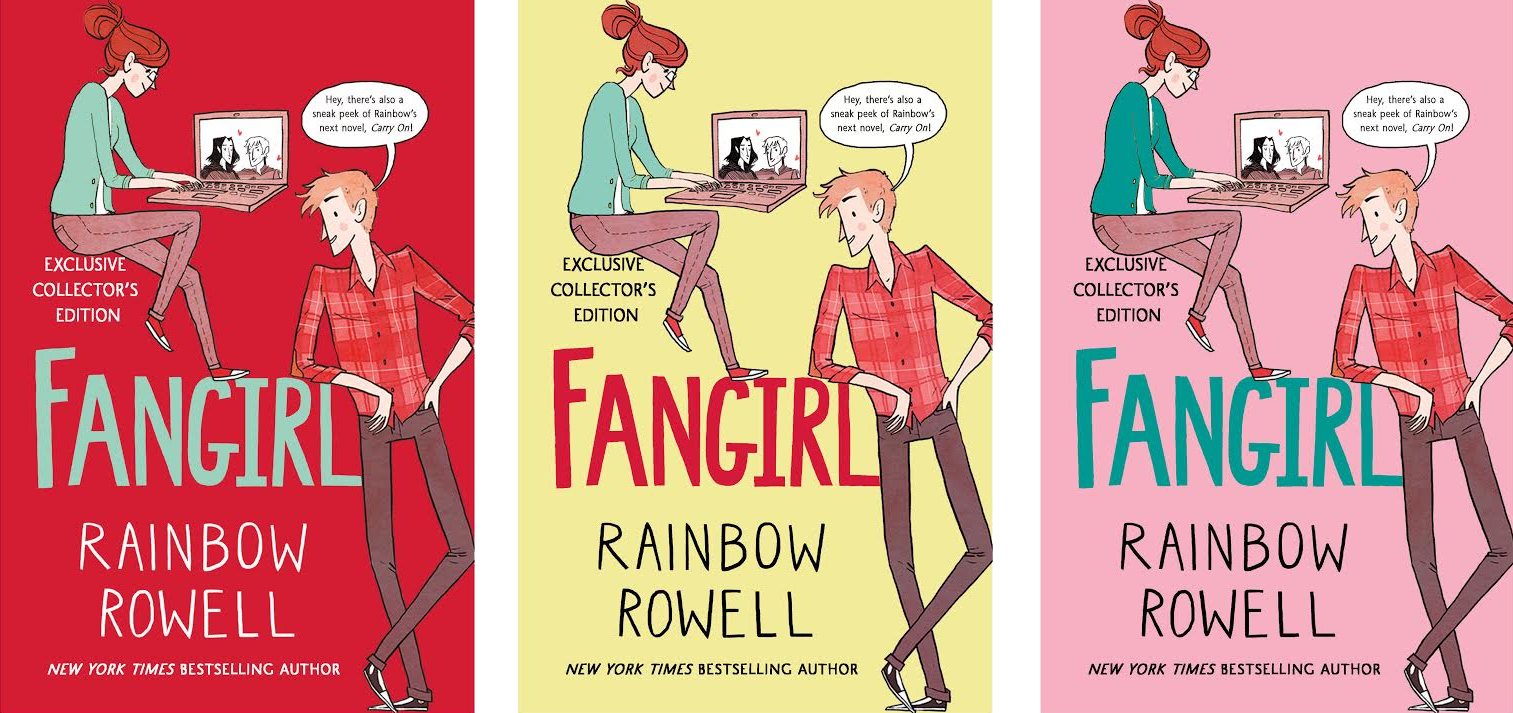 Rainbow Rowell Roll
It's no secret that we're huge fans of Rainbow Rowell and her incredible extended universe of Simon and Baz fantasy novels. But as you dig into the tuna, salmon, and avocado masterpiece that is a rainbow roll – topped with curly caramelized onions to make it a Rainbow Rowell roll – we're recommending the novel that started it all: Fangirl. It's the perfect balance of young adult rom com and fantasy-loving fanfic. Plus, the original hardcovers come in a variety of colors (some might even call it a…rainbow) making the selection process almost as fun as the reading and eating process!
Buy the book:
Amazon | Barnes and Noble | IndieBound
Looking for Alaska Roll
If you're searching for a new favorite sushi roll and a new favorite book, might we recommend the Looking for Alaska Roll, our take on the smoked salmon, avocado, cucumber, and asparagus Alaska roll. The only difference between ours and the original is that the asparagus is not optional. John Green's protagonist Alaska Young would definitely insist on it. (She insists on a lot of things.) So take a bite out of this captivating YA novel and go on a culinary adventure while you're at it!
Buy the book:
Amazon | Barnes and Noble | IndieBound
Ultimate Spider-Roll
While we were really tempted to name this sushi roll "Spider-Roll: Into the Spider-Verse," our silliness would be a literary misnomer. Miles Morales – our favorite Spider-Man ever – truly came onto the scene with Ultimate Spider-Man back in 2011. (A whole fifty years after Spider-Man came onto the scene. But hey, good things come to those who wait.) Dig into this sushi roll of tempura crab, avocado, and spicy mayo and dream of the day when Miles Morales is the only Spider-Man we can name.
Buy the book:
Amazon | Barnes and Noble | IndieBound
The Mysteries of Pittsburgh Roll
What's a Mysteries of Pittsburgh roll, you ask? Well, it's our take on the Philadelphia Roll, but with fries instead of cream cheese. (Trust us, it's amazing.) Pair this completely made up sushi roll with its very real namesake: The Mysteries of Pittsburgh by Michael Chabon. If this is the book that makes you fall in love with Chabon's writing, you have an entire canon of his work to dig into. And if Mysteries is secretly your favorite when everyone else says The Amazing Adventures of Kavalier and Clay, today's the day to be loud and proud about that Pittsburgh love.
Buy the book:
Amazon | Barnes and Noble | IndieBound
Stephen King Crab Roll
Our take on the king crab roll – the Stephen King Crab Roll, naturally – is exactly the same as the original, but with the spicy mayo food colored to the same red as pig's blood. We're pairing this grotesquely delicious sushi roll with its literary reference: Carrie. If we think too hard about this novel, we will definitely start singing songs from the musical at the top of our lungs. Yes, there's a musical. And yes, Riverdale did center an entire episode around it. Would you expect anything less?
Buy the book: