Killing Eve is back and we couldn't be more thrilled. Not only is it created by our favorite Fleabag Phoebe Waller-Bridge, the show stars one of our favorite -- and most under cast -- actors of all time: Sandra Oh. We would watch her read the phone book.
Well, okay. Maybe not the phone book. But we really want to see Sandra Oh on screen as much as humanly possible. Eight episodes of Killing Eve each season is just not enough! Which got us thinking: If we could cast Sandra Oh in any literary role, what would it be? As we're sure you could guess, we couldn't just pick one.
Dr. Severin in Give Me Your Hand by Megan Abbott
Megan Abbott's latest thriller Give Me Your Hand was a total page turner and completely surprising. It's not the lead character, but we would love to see Sandra Oh play Dr. Severin, looming large over the research lab -- simultaneously inspiring and terrifying. Without Dr. Severin, the entire plot of Give Me Your Hand falls apart, so Oh's role in this imagined film adaptation is essential. And that's exactly what we think of when we think of Sandra Oh: essential, exquisite, and thoroughly unforgettable.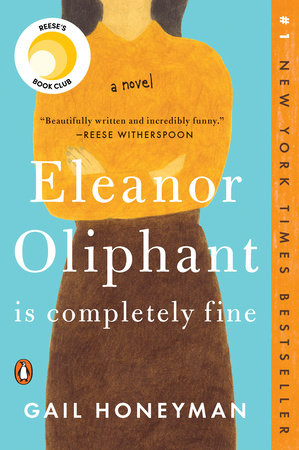 Eleanor Oliphant in Eleanor Oliphant is Completely Fine by Gail Honeyman
Gail Honeyman's debut novel Eleanor Oliphant is Completely Fine completely blew us away last year, so it's no surprise that Sandra Oh is our number one choice to play the lead in the eventual (hopeful) movie adaptation. (Come on, you know you want to hear Oh's Scottish accent too.) With Oh's incredible dedication to any role she inhabits, we're certain that her Eleanor Oliphant will be nuanced, honest, and completely wonderful.
Clara's mom in The Way You Make Me Feel by Maurene Goo
While every other YA reader was swooning over Clara's restaurateur father, we were unpacking her jetsetting mother. Maurene Goo's The Way You Make Me Feel is the perfect summer read, so just imagine what a perfect summer movie it would be! We've said it before and we'll say it again: we want Sandra Oh to play the lead in everything. But because Maurene Goo's novels center on 16-year-old protagonists, we'll have to settle for Sandra Oh playing the role of Clara's mother. But picture this: a one day shoot, on location in Oaxaca, wearing the most Instagram-worthy outfits. Just try to turn down that casting offer, Oh.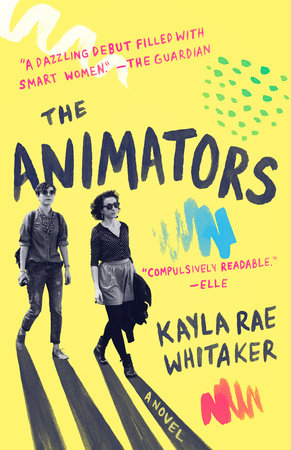 Mel Vaught in The Animators by Kayla Rae Whitaker
The Animators sent us on a major emotional rollercoaster when it came out a few years ago, so of course we're itching to see a big screen adaptation of this incredible novel. Sandra Oh would be incredible as the volatile genius Mel Vaught -- the queer animation queen who stole our very hearts and then stomped on them repeatedly. And believe us, Oh has the range. Have you seen her in The Princess Diaries? Have you seen her in literally any episode of Grey's Anatomy? Her range is incredible. And we would love to see that range on display (in full force!) in The Animators.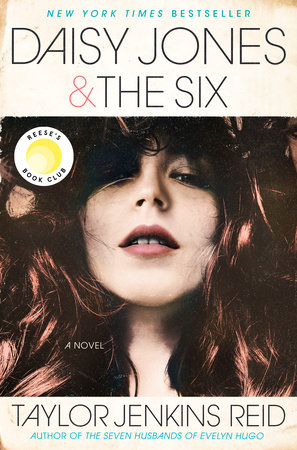 Karen Karen in Daisy Jones & The Six by Taylor Jenkins Reid
Taylor Jenkins Reid's latest novel Daisy Jones & The Six completely captivated us when it was released earlier this year. This fictional oral history is ripe for mini series adaptation and we cannot wait for Reese Witherspoon to pitch the bigwigs at Hulu and HBO to produce this 1970s rock fantasy. And there's no better fit for the role of keyboard-playing Karen Karen than Sandra Oh herself. She already has perfect rock goddess hair.