The Marvelous Mrs. Maisel is back this week and to say we're excited would be a serious understatement. We spent the better part of the first season pouring over the biographies of Lenny Bruce (who inspires Midge Maisel) and Joan Rivers (who inspires Rachel Brosnahan), this season we're taking a more contemporary approach. These are our absolute favorite humor books by women – just in time for you to start craving season three.
We Are Never Meeting in Real Life by Samantha Irby
If you haven't read Samantha Irby's essay collection We Are Never Meeting in Real Life, chances are you've seen the vibrant yellow cover, complete with an adorable (ferocious) kitten. And then there's that blurb by Roxane Gay. (You know how selective she is about her blurbs!) All that before you even get to the first page! We Are Never Meeting in Real Life is comedy gold. Any of these essays could be a half hour Netflix special and at nearly 300 pages, the laughs just keep coming. Once you've finished reading this book, you'll be clamoring for more and you're in luck! After the success of her sophomore collection, Penguin Random House republished her 2013 indie hit Meaty, assuring there were plenty of Irby essays to go around.
One Day We'll All Be Dead and None of This Will Matter by Scaachi Koul 
If you're a devote of comedy Twitter, you probably already know Scaachi Koul's name. Koul, a BuzzFeed News reporter, dedicated One Day We'll All Be Dead and None of This Will Matter to her parents "who will outlive us all." And as funny as that sentiment is, there's a grain of truth to it. Koul's favorite Twitter check in "Would anyone like an update on my dad?" portrays her father as tough, serious, and funnier than he knows. Her own essay collection includes several interstitial emails from her father, covering everything from his philosophy of bringing a towel "just in case" (Just in case of what, Papa Koul?) to not trusting any authority figure who gives his daughter a compliment. ("Were his lips a bit curled when he said this? I do not trust anybody.") Koul's own essays are stellar, even when they're subconsciously trying to one up the patriarch.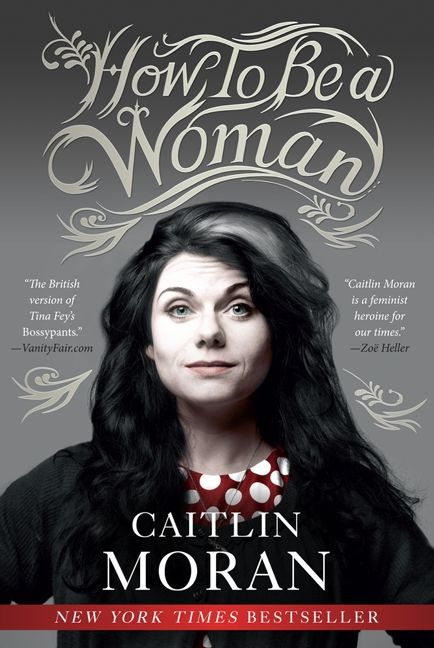 How to be a Woman by Caitlin Moran
Caitlin Moran's profane and unapologetic How to be a Woman explores feminism's place in her own life, finding humor in gender equality. And while this 2012 memoir isn't as intersectional as we crave, it most certainly is inclusive. Moran has a whole section of the book dedicated to male feminists, taking them seriously (what a concept!) and acknowledging that feminists need allies. This memoir definitely paved the way for other fourth wave feminists to make fun of themselves and others. (Imagine if Midge Maisel got her hands on this book. It would blow her mind!) How to be a Woman is one of those rare books that makes you laugh out loud while unpacking the fight for gender equality – and that makes it a winner in our book.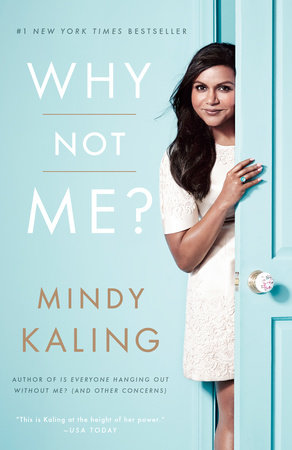 Why Not Me? by Mindy Kaling
If you can believe it, Mindy Kaling's second memoir Why Not Me? is even more hilarious than her first.  We already knew Kaling was a talented writer – The Office and The Mindy Project, anyone? – but it's another thing altogether to write your own history. And haven't we all been burned by the celebrity memoir in the past? Kaling not only excels in the comedic-celebrity-memoir-slash-essay-collection game, she reminds us how wonderful a performer she is. Now please excuse us; we have a The Mindy Project marathon to get back to.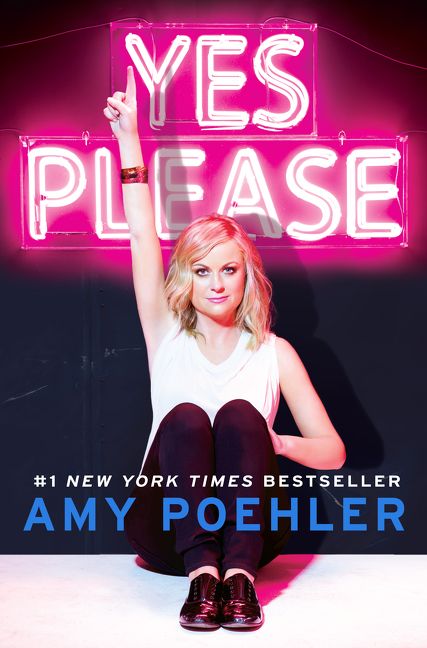 Yes Please by Amy Poehler
Last but not least, we're digging into Amy Poehler's Yes Please. Part glossy manifesto, part humor memoir, part brutally honest look at her life so far, this 2014 bestseller is so good you'll want to read it twice. And then listen to the audio book. And then read the book again. (Oh, just us?) In Yes Please, Poehler writes about what it's like to raise two boys, end a marriage and still call it a success, and the added layer of consent that comes with living in a 5'2" body. It's everything you want from a celebrity memoir and more. And when you're finished reading it, you'll wonder if Poehler was actually playing the role of Leslie Knope – or if Leslie Knope was living inside her all along.