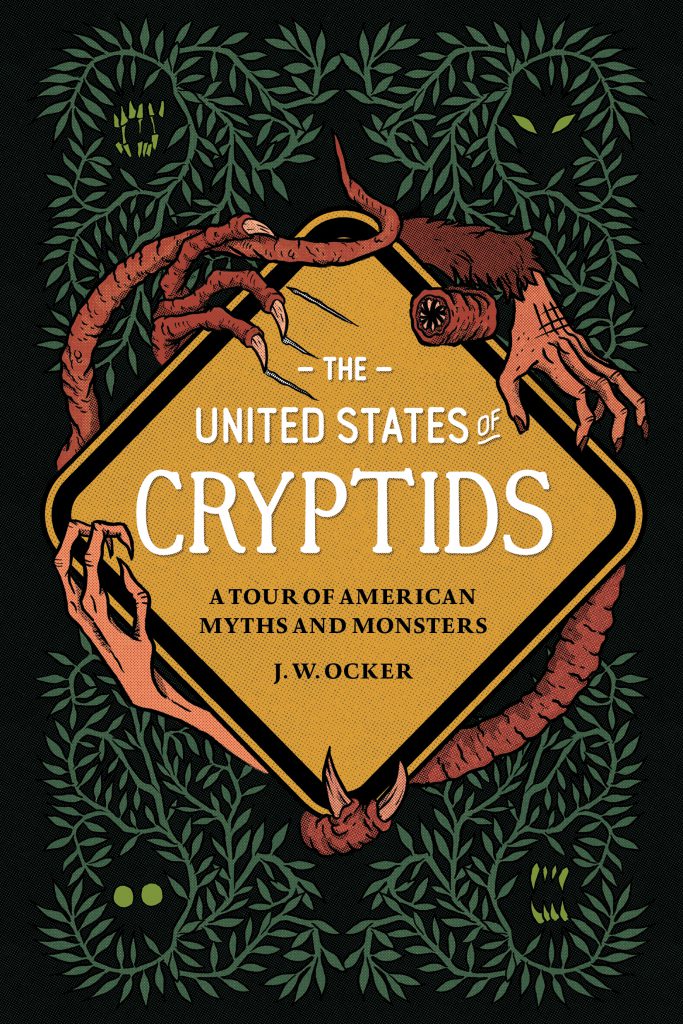 Meet the monsters in our midst, from bigfoot to Mothman and beyond!
Welcome to the United States of Cryptids, where mysterious monsters lurk in the dark forests, deep lakes, and sticky swamps of all fifty states. From the infamous Jersey Devil to the obscure Snallygaster, travel writer and chronicler of the strange J. W. Ocker uncovers the bizarre stories of these creatures and investigates the ways in which communities embrace and celebrate their local cryptids. Readers will learn about:
• Batsquatch of Washington, a winged bigfoot that is said to have emerged from the eruption of Mount Saint Helens
• Nain Rouge of Michigan, a fierce red goblin that has been spotted before every major city disaster in Detroit
• Flatwoods Monster of West Virginia, a robotic extraterrestrial that crash-landed in rural Appalachia
• Lizard Man of South Carolina, a reptilian mutant that attacked a teenager in the summer of 1988
• Glocester Ghoul of Rhode Island, a fire-breathing dragon that guards a hoard of pirate treasure
• And many more!
Whether you believe in bigfoot or not, this fully illustrated compendium is a fun, frightening, fascinating tour through American folklore and history, exploring the stories we tell about monsters and what those stories say about us.
Posted by Christina Schillaci
"A Gothic-punk graveyard tale about what haunts history and what haunts the human soul. An addicting read that draws you into its descent from the first page."—Chuck Wendig, New York Times best-selling author of The Book of Accidents
One of Vulture's Best Horror Novels of 2022 (So Far), this terrifying supernatural page-turner will make you think twice about opening doors to the unknown.
Erin hasn't been able to set a single boundary with her charismatic but reckless college ex-boyfriend, Silas. When he asks her to bail him out of rehab—again—she knows she needs to cut him off. But days after he gets out, Silas turns up dead of an overdose in their hometown of Richmond, Virginia, and Erin's world falls apart.
Then a friend tells her about Ghost, a new drug that allows users to see the dead. Wanna get haunted? he asks. Grieving and desperate for closure with Silas, Erin agrees to a pill-popping "séance." But the drug has unfathomable side effects—and once you take it, you can never go back.
Posted by Christina Schillaci