Veronica Mars
Veronica Mars is back for a fourth season and we couldn't be happier. The season premieres on Hulu on July 26 and we're counting down the days. Veronica is hands down our favorite private investigator (sorry, Jessica Jones) and we're eagerly anticipating this eight-episode adventure. Which got us thinking about the young detectives and private investigators that populate our bookshelves.
Harriet the Spy by Louise Fitzhugh
Harriet M. Welsch speaks to our very souls. She's constantly writing things down in her notebook, eavesdrops on everyone at any moment, and goes by the lofty, beautifully self-actualized name Harriet the Spy. And while she's not technically a detective -- though she would argue the opposite! -- her commitment to observation is enough to put her on our list of favorite investigators time and time again.
Cam Jansen by David A. Alder
Children of the 90s will remember Cam Jansen, the fifth grade sleuth with a photographic memory, as a literary favorite. Not only did she have her signature clue gathering tactic -- staring at the scene of the crime, closing her eyes like a camera shutter, and saying the word "Click" -- but she was also incredibly effective. Who could forget Cam Jansen and the Graduation Day Mystery?  Or Cam Jansen and the Wedding Cake Mystery? Or Cam Jansen and the Spaghetti Max Mystery? Who's Spaghetti Max? Oh, just her father's best friend? That checks out.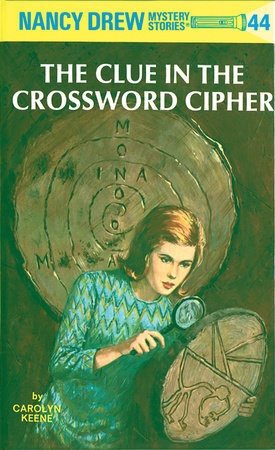 Nancy Drew by Carolyn Keene
When it comes to style, Nancy Drew has this detective thing in the bag. She has a chic bob -- which is totally back in style -- long timeless skirts, and collared shirts that would make anyone envious. Can we just give Nancy Drew style icon status already? Oh and she's incredible at solving mysteries, along with her friends Bess and George. Seriously, we could watch these three solve mysteries all day long. For some reason (ahem, 1930s literature) they all have perfect boyfriends who serve no purpose other than taking these badass women away from solving mysteries. We're ready for the 2019 reboot.
The Baby-Sitters Club Mysteries by Ann M. Martin
We know, we know. You're shocked to see the teens behind The Baby-Sitters Club on this list of plucky young detectives, but hear us out: BSC Mysteries. In an effort to catch up with the popularity of teen mystery solving, Ann M. Martin wrote 36 (!!!) original mysteries, starting with Stacey and the Missing Ring (Stacey is accused of stealing a ring while babysitting, drama ensues) and ending with the 1998 classic Kristi and the Cat Burglar (a cat burglar strikes Stoneybrook and for some reason The Babysitters Club is tasked with catching them). It's an entertaining series, that's for sure.