National Take a Hike Day is this weekend and despite snow and near-freezing temperatures across the country, we're going to do everything in our power to get out and hike this weekend. To make this late-season hike more appealing, we've gathered some of our favorite books about the great outdoors – pairing them with the hikes that inspired their authors.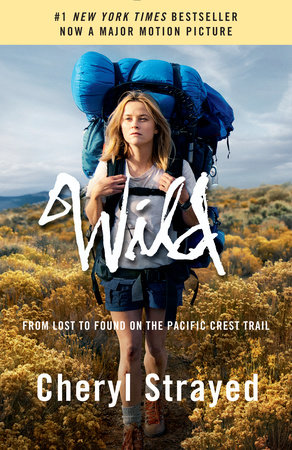 Wild by Cheryl Strayed
We're not suggesting that you go out and hike the entire Pacific Crest Trail in a day – that would be ridiculous! – but Cheryl Strayed's story might inspire you to head out on a more manageable journey. We all know that hikes are a great place to think, but in Wild, Strayed uses the 2,650 mile trail to process her divorce, her mother's death, and body's reaction to becoming sober. If you find yourself in a processing mindset this weekend, grab a friend and take turns being each other's support system on the trail. And if you need a break midway through, read a couple of poems from Strayed's constant companion, Adrienne Rich's The Dream of a Common Language.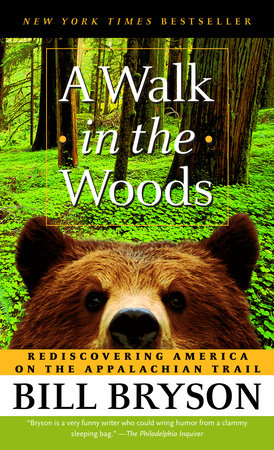 A Walk in the Woods by Bill Bryson
If you've recently moved back home, you know how difficult it is to reacclimate – no matter how familiar you once were with the terrain. Bill Bryson took that feeling to the extreme in A Walk in the Woods. After living in England for years, Bryson moved back to the United States and decided to hike all 2,100 miles of the Appalachian Trail. That's one way to rediscover your home. Here's another: choose a path that you've driven a million times before. (From your home to the grocery store, for example.) Only this time, walk. You'll be surprised by how much you discover when you're taking your time. 
H is for Hawk by Helen Macdonald
When Helen Macdonald's father died, she took to the English countryside and started training one of the most vicious predators on Earth: the goshawk. And while Macdonald doesn't explicitly hike in H is for Hawk, she does spend an extraordinary amount of time outdoors conquering her fears and processing her grief. Trails are just a formality, anyway. If you're processing the death of a loved one this weekend, take their memory along with you on your hike, surrounded by friends and family.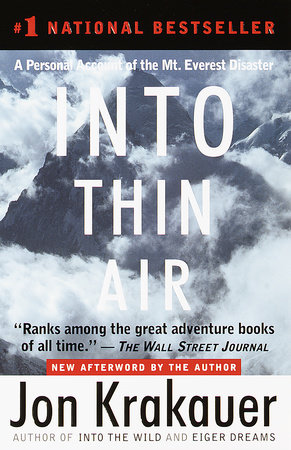 Into Thin Air by Jon Krakauer
Jon Krakauer, then a journalist for the adventure magazine Outside, was assigned a story on the commercialization of Mount Everest, fulfilling a lifelong dream of summitting the mountain. But he couldn't have known that that same expedition would result in eight deaths. Into Thin Air documents Krakauer's experience, both as a mountaineer and a journalist, and the guilt that he feels as a survivor of that expedition. If mountains are part of your hiking plans this weekend, that's wonderful. The views are majestic, and the accomplishment is indescribable. But please make safety a priority.
Calypso by David Sedaris
Longtime fans of David Sedaris might be surprised to see his book on our list of outdoorsy recommendations. But in recent years, Sedaris has started walking up to 40 miles a day, picking up trash the whole way. What started as annoyance with the amount of trash in his neighborhood grew to a daily crusade. He's even had a garbage truck named after him! So take some inspiration from Calypso this weekend and take a trash bag with you on your hike. You'll be appreciating nature and keeping it clean all at the same time!