This is Us is on hiatus until September and we're jonesing for a Pearson fix, stat. Short of writing some pretty elaborate fanfic about Randall, Kate, and Kevin or rewatching seasons one and two on Hulu, there's not a whole lot we can do to fill the gaping hole in our hearts, right? Not true. As This is Us fans and literary connoisseurs, we're in the that sweeping family drama sweet spot. So, snuggle into the couch with one of these incredible novels, guaranteed to tug at your heartstrings and maybe – maybe! – produce a few This is Us worthy tears.
(source: NBC)
The Animators by Kayla Rae Whitaker
If Kevin is your favorite Pearson – or even if you're just fascinated with Kevin as a character – you'll want to pick up The Animators by Kayla Rae Whitaker. This sweeping novel about two animators who block out the entire world in order to create autobiographical feature films shares tonal DNA with the behind the scenes moments of Kevin's acting career. And just like Number One, Mel Vaught and Sharon Kisses learn that they can't live in the creative bubble forever. When Mel has to drive down to Florida to identify her mother's body, these collaborators embark on an epic journey that tests the limits of family, geography, intimacy, and life.
(source: NBC)
The Sleepwalker's Guide to Dancing by Mira Jacob
If the bond between Randall and his birth father William is your favorite relationship on the show, you need to read The Sleepwalker's Guide to Dancing by Mira Jacob. This beautiful novel explores the bond between Indian immigrants Thomas and Kamala Eapen and their daughter Amina, a first-generation Indian American photographer living in Seattle. Well, not for long. Her father, a respected brain surgeon, has been speaking to their dead relatives and her mother is worried. So, she packs her things and returns to her childhood home in New Mexico for a short visit. And that visit becomes more. It's a sweeping novel about family and the complicated love that adult children share with their parents. And it made us cry multiple times.
(source: NBC)
The Rules Do Not Apply by Ariel Levy
If Kate's miscarriage resonated with you, we highly recommend you pick up Ariel Levy's memoir The Rules Do Not Apply. When Levy left for a reporting assignment in Mongolia, she left pregnant, married, and financially secure. She had no way of knowing she was about to lose everything. This memoir is gorgeous on a sentence level and heartbreaking in its content. But at its core, it's a book about finding reinvention on the other side of incredible loss. And if that doesn't feel like This is Us, we don't know what will.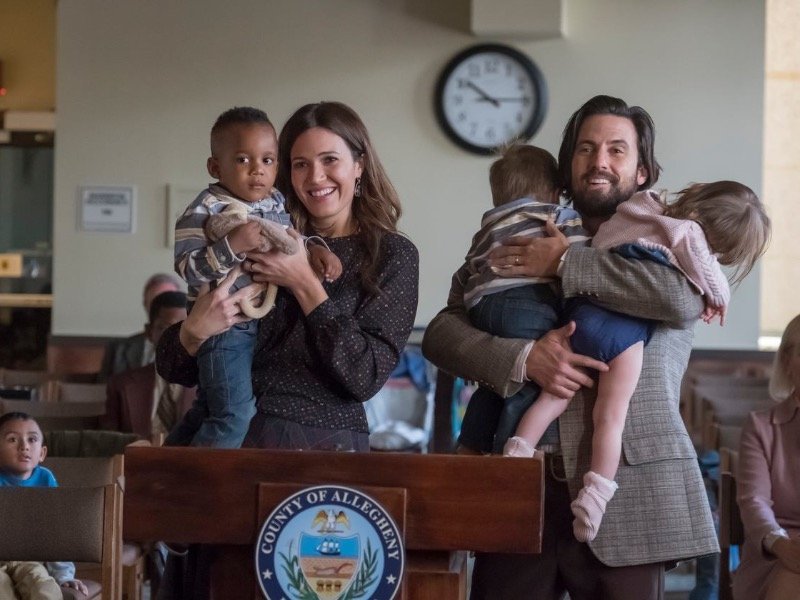 (source: NBC)
Saints for All Occasions by J. Courtney Sullivan
If your favorite thing about This is Us is the way the moves through time and perspective, pick up a copy of J. Courtney Sullivan's Saints for All Occasions on your way home today. This deeply moving novel focuses on the Rafferty family, an Irish Catholic brood living in Massachusetts. And while on the outside they look just like any other model family, their narrative is full of family secrets and half told stories. To top it off, J. Courtney Sullivan plays with time and perspective with the precision of the very best This is Us writers, weaving together the Rafferty family members into a gorgeous tapestry.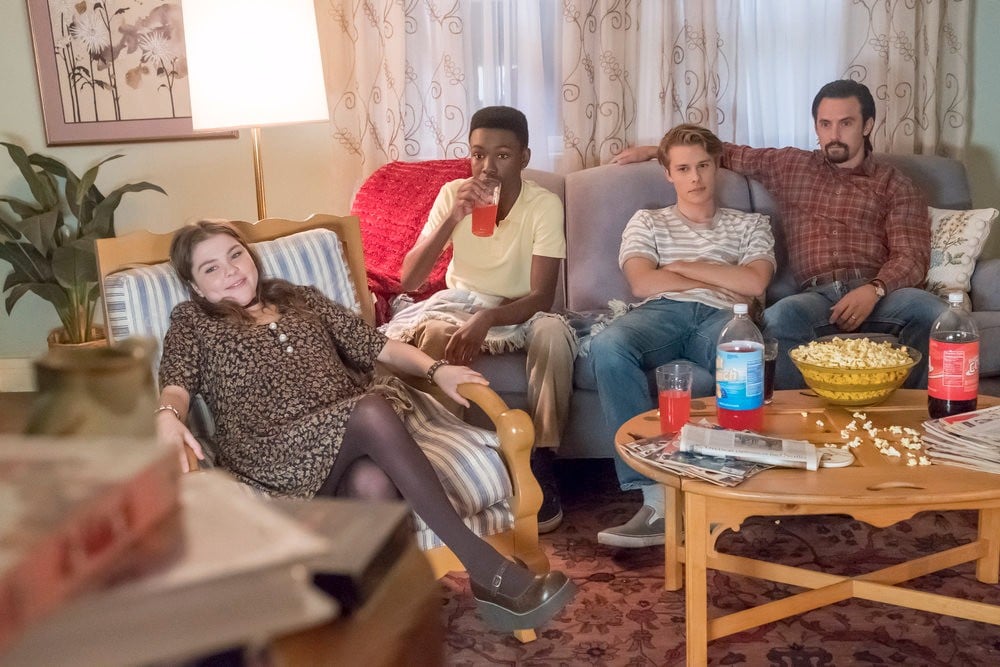 (source: NBC)
Everything I Never Told You by Celeste Ng
If you're still grieving Jack's death (us too), dive into Everything I Never Told You by Celeste Ng. Much like in This is Us, Lydia's death isn't a surprise. In fact, it happens in the first sentence of the novel. But the how and why of her death, along with the interior lives of her siblings and parents, is full of life. This moving portrait of a Chinese American family living in 1970s Ohio is a tonal cousin to the teenage years in This is Us, complete with secrets, longing, and, most importantly, family.