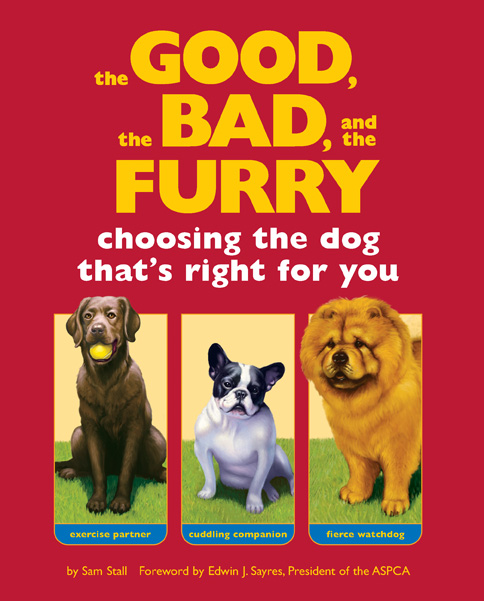 "What's the perfect dog for you? It depends on your lifestyle. Are you a couch potato or an athlete? A city slicker or a suburbanite? Do you suffer from allergies? Are you paranoid about security?
With The Good, the Bad, and the Furry, author Sam Stall offers the inside poop on the world's most popular breeds-and describes which ones are right for you. Stall has consulted with dozens of breed rescue groups to learn the best-and worst-perks, quirks, and personality traits of more than 100 different dogs.
You'll learn that, contrary to what you see on Frasier, Jack Russell terriers make terrible apartment dogs (they have tremendous energy and need plenty of open space to burn it off). A much better choice for apartment dwellers is the Greyhound. (Sure, they can outrun virtually anything on four legs, but they're also content to spend all afternoon lounging on the couch.)
Complete with more than 100 whimsical illustrations, The Good, the Bad, and the Furry makes choosing the right dog a snap!
SAM STALL is the coauthor of The Dog Owner's Manual and The Cat Owner's Manual. He lives in Indianapolis, Indiana."
Posted by impart